Local. Trusted. Family Owned
Top-Rated Pool Resurfacing
Give your pool a new lease on life.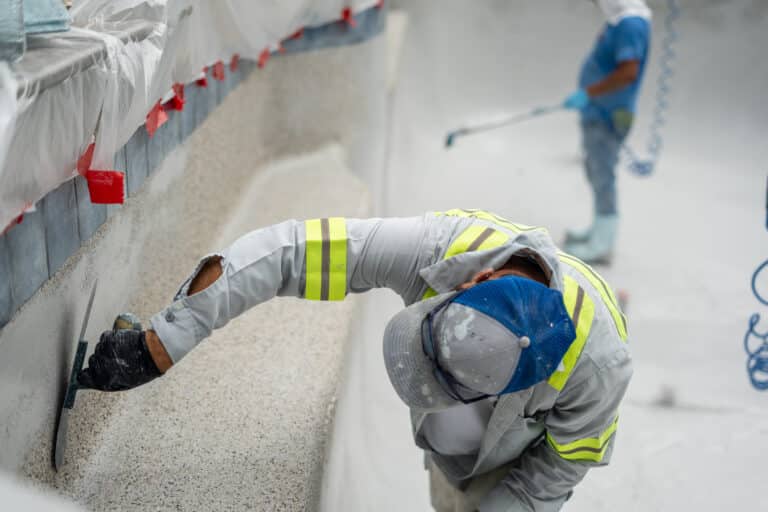 Pool Resurfacing in Palm Beach, West Palm Beach, Lake Worth & the Surrounding Areas
Barefoot Pools has got you covered
Pool Resurfacing You Can Trust
Pools are the centers of family recreation, but over time a brand-new pool ages. An in-ground pool will eventually require resurfacing. Some surfaces are more durable than others, but even the best-maintained pool surfaces have a life of no more than about 15 years. Aging pools can detract from the overall look of a residence, and even make using a pool unappetizing.
Benefits of Pool Resurfacing
Deteriorating surfaces can provide anchoring places for dirt and bacteria, even algae. Aging concrete can start to have an uneven surface that is uncomfortable for bare feet. Resurfacing restores comfort for bare feet and aids in keeping pools free of potentially dangerous bacteria. In addition, resurfaced pools simply look better. Typically, pool owners choose an aggregate surface, such as a natural pebble or quartz. Whatever the choice is, today's finishes last longer than they used to, and far outlast plastered surfaces. Homeowners should consult closely with the company they hire to do the resurfacing. Before starting a resurfacing project, we at Barefoot Pools discuss the full range of resurfacing options as to expense, colors, durability, and maintenance needs. This assures that the homeowner's preferences are fully met.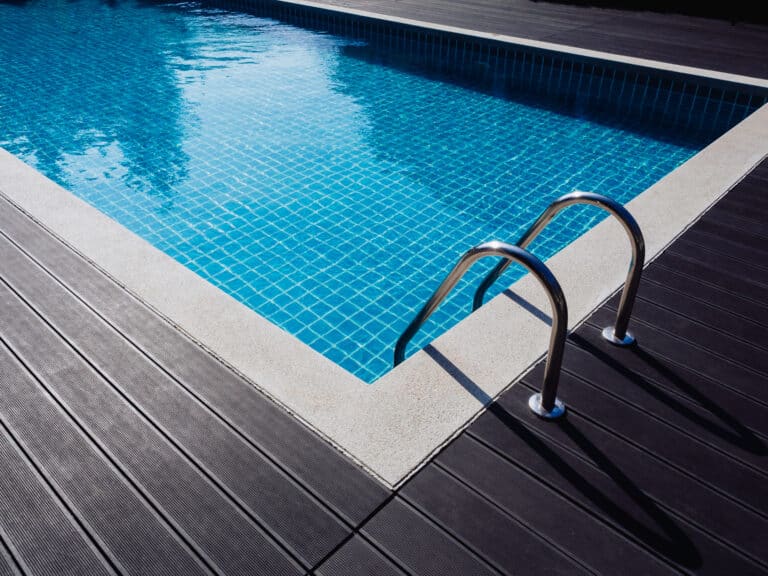 JOIN THE 25,000+ SATISFIED CUSTOMERS!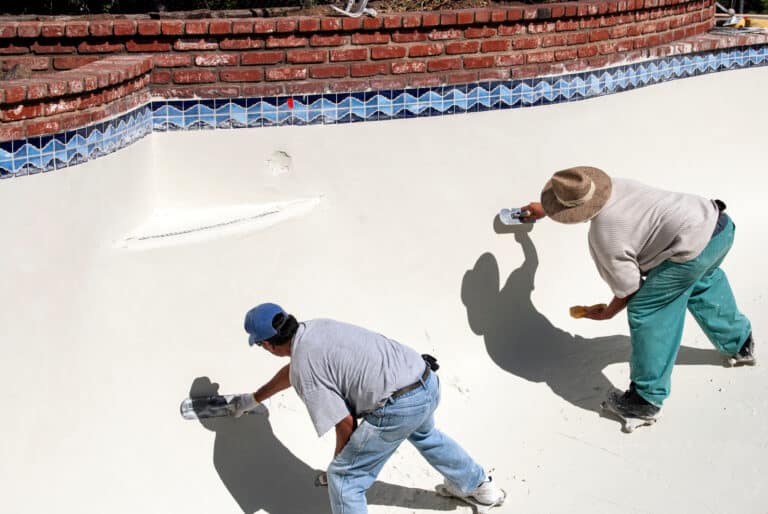 Barefoot Pools is all you need
The process for resurfacing may take several days, partly depending on the weather. The first step is removing the water (note that this may be subject to local regulations). Then the existing surface is chipped away. The method used to apply the new surface will vary, but many materials are applied with a pressure nozzle and then hand-smoothed. The surface will take a day or two to dry sufficiently. Then the pool is filled to the desired level, and the water is treated with appropriate chemicals to assure safety.
Pool Resurfacing You Can Trust
Our experts strive to provide the best possible pool maintenance at your home or business. Reach out to us today to Request a Free Quote, or call us at (561) 642-7946. We look forward to the opportunity of earning your pool service business.