Local. Trusted. Family Owned
Pool Heater Installations and repairs
We'll make sure your pool is heated and ready for swimming all season long
Trustworthy Experts in Pool Heater Installations
Barefoot Pools has got you covered
When it comes to installing a pool heater, choosing the right company is crucial to ensure a seamless and reliable experience. Here's why Barefoot Pools is the trusted choice for pool owners in South Florida.
Extensive Experience and Expertise
With years of experience in the pool industry, Barefoot Pools has developed a deep understanding of the unique requirements and challenges associated with pool heater installations. Our technicians are highly trained professionals who stay up-to-date with the latest advancements in pool heating technology. You can trust us to provide expert advice, reliable installations, and exceptional service.
Commitment to Quality and Customer Satisfaction
At Barefoot Pools, we are committed to delivering the highest level of quality and customer satisfaction. We source our pool heaters from reputable manufacturers known for their durability and efficiency. Our meticulous installation process ensures that your pool heater operates at peak performance, providing you with the comfort and enjoyment you deserve.
Personalized Solutions and Competitive Pricing
We recognize that every pool and customer is unique. That's why we offer personalized solutions tailored to your specific needs and budget. Our team will work closely with you to find the perfect pool heater solution that aligns with your requirements and preferences. Moreover, we strive to offer competitive pricing without compromising on the quality of our products or services.
Pool Heater Installation Process
At Barefoot Pools, we make the pool heater installation process hassle-free and efficient. Our experienced technicians follow a systematic approach to ensure a seamless integration into your existing pool system. Here's a breakdown of our installation process:
Consultation and Assessment
Our knowledgeable team will consult with you to understand your specific requirements and assess your pool's size, existing equipment, and energy sources. This enables us to recommend the ideal pool heater type and capacity for your needs, taking into consideration factors like climate, pool usage patterns, and budget.
Installation and Integration
Once we have determined the right pool heater for you, our skilled technicians will proceed with the installation. They will handle all the necessary connections, wiring, and plumbing with precision and professionalism, ensuring a seamless integration into your pool system. Our attention to detail guarantees optimal performance and minimal disruption to your pool area.
Testing and Demonstration
After installation, we conduct comprehensive testing to ensure your pool heater is functioning optimally. Our technicians will demonstrate the system's features and settings, ensuring you are comfortable and confident in operating and maintaining your new pool heater. We are available to address any questions or concerns you may have throughout the process.
JOIN THE 25,000+ SATISFIED CUSTOMERS!
Unleash the Full Potential of Your Pool with Heating
Pool heating offers numerous benefits that go beyond warm water. Discover how a pool heater from Barefoot Pools can transform your swimming experience:
With a reliable pool heater, you can enjoy your pool for an extended swimming season, even during cooler months or in the evenings. Say goodbye to limitations and embrace the freedom of year-round swimming.
Imagine stepping into a comfortably warm pool that soothes your muscles and provides a relaxing environment. Pool heating ensures that your swimming experience is comfortable, enjoyable, and provides a rejuvenating escape from everyday stress.
A heated pool opens up a world of possibilities. You can host pool parties, family gatherings, or simply indulge in a refreshing swim whenever you desire. Regardless of the time of year, your pool will be an inviting oasis for both relaxation and recreation.
Investing in a pool heater not only enhances your personal enjoyment but also increases the value of your property. A heated pool is an attractive feature for potential buyers, making it a worthwhile investment in the long run.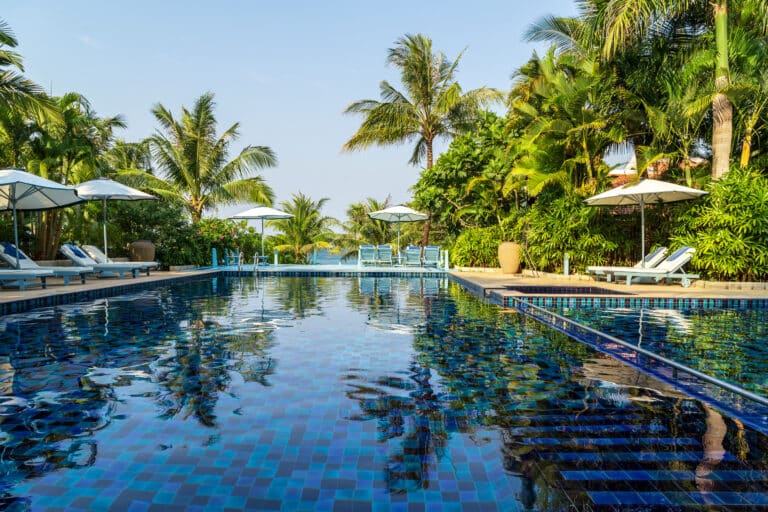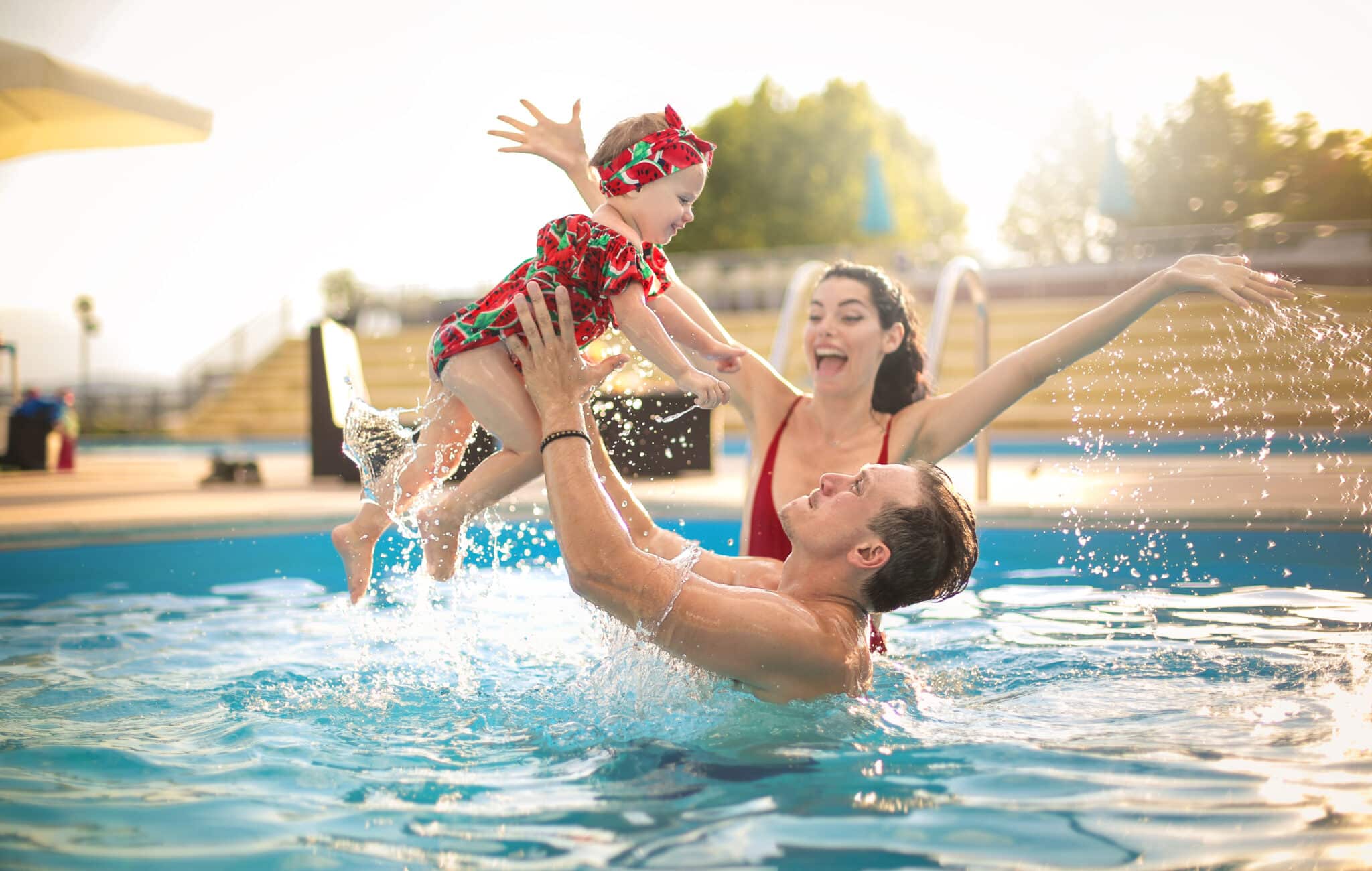 Pool repairs that does it right the first time
At Barefoot Pools, we believe in doing it right the first time. We understand the importance of a properly functioning pool heater for your comfort and enjoyment, especially during the cooler months. With our expertise and commitment to excellence, we are here to ensure that your pool heater operates efficiently and effectively, providing you with the perfect swimming temperature year-round.
Our team of skilled technicians at Barefoot Pools is equipped with the knowledge and experience to diagnose and repair a wide range of pool heater issues. Whether your heater is producing insufficient heat, experiencing ignition problems, or displaying any other signs of malfunction, we have you covered. We utilize state-of-the-art diagnostic tools to pinpoint the root cause of the problem and implement the most suitable repair solution, all while adhering to our motto of doing it right the first time. You can trust us to deliver exceptional results and get your pool heater back on track, so you can enjoy cozy and invigorating swims regardless of the weather outside.
Don't let a faulty pool heater disrupt your swimming routine. Contact Barefoot Pools today to schedule a professional pool heater repair service in Lake Worth, Florida. We are dedicated to providing prompt and reliable solutions, always striving to do it right the first time. Trust our experts to ensure your pool heater is functioning optimally, extending your swimming season and providing you with the utmost comfort and satisfaction.
Here are a few cities we offer our Pool Heating & Installation Services in:
Plus the surrounding areas!