Local. Trusted. Family Owned
Pool Heater Installation and Repairs Wellington, FL
Swim All Year Long: Premier Pool Heater Repair in Wellington, FL
Barefoot Pools is your #1 Choice
Embracing the sun-kissed lifestyle of Wellington, FL, homeowners envision their pool as an oasis of year-round enjoyment. Barefoot Pools' premier pool heater repair in Wellington, FL ensures that this vision remains uninterrupted. Expert technicians diagnose and rectify any pool heater issues, guaranteeing optimal performance. From addressing insufficient heat to resolving unusual noises, our skilled team ensures your pool's comfort is maintained throughout the seasons.
Palm Beach's exquisite surroundings and temperate climate make it an ideal location for extended pool usage. With our pool heater repair in Wellington, FL, residents can bid farewell to the inconvenience of malfunctioning heaters, diving into their pools with confidence and relishing the luxury of swimming in soothing warmth, regardless of the time of year.
Dive into Comfort with Expert Pool Heater Installation in Wellington, FL!
Barefoot Pools Has you covered
Imagine stepping into your pool and being greeted by a gentle envelopment of warmth that turns every swim into an opulent retreat. Our seasoned experts excel in the intricate craft of pool heater installation in Wellington, FL, ensuring meticulous alignment of your pool's temperature with your preferences. Whether you seek a serene evening dip under a starlit sky or a revitalizing morning swim as the sun ascends, our technicians orchestrate the installation of a pool heater that harmonizes precisely with your vision.
Creating an effective and energy-efficient pool heating solution is more than just installing a pool heater anywhere, truly seasoned pool heater installation teams can understand positioning and energy efficiency when they install a new pool heater. Our experts have years of experience and can take the time to understand the different shapes and sizes of every residential pool to create a truly unique and efficient pool heating experience.
Call for a Free Quote Now!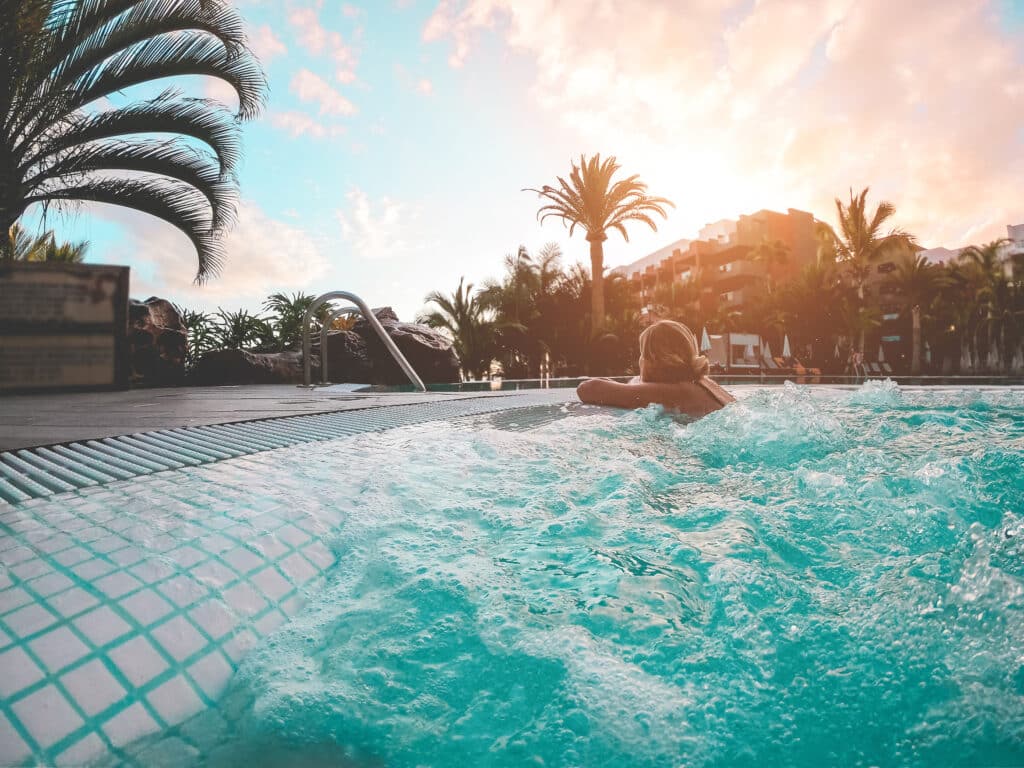 Find Your Perfect Pool Heater: Wellington Pool Heater Near Me
Barefoot Pools Is All you Need
To fully savor the fun and exciting experience of having a backyard pool year-round, finding the ideal pool heater becomes paramount. Our pool heater installation in Wellington, FL is tailored to local residents, offering expert guidance right at your doorstep.
With factors like pool size, budget, and heating preferences taken into consideration, our service ensures you find the perfect pool heater to complement your lifestyle. Wellington's temperate climate and picturesque landscapes make it an ideal canvas for outdoor enjoyment. 
Whether you're seeking a cozy evening swim or an invigorating morning dip, our recommendation ensures your pool remains a haven of comfort. Barefoot Pools is dedicated to enhancing your pool experience by ensuring that your pool heater aligns perfectly with your needs.
Make a Splash with Reliable Pool Heat Pump Repair in Wellington!
Barefoot Pools Is All you Need
Picture the disappointment of anticipating a revitalizing swim, only to face yet another setback due to a failing heat pump. This repetitive ordeal not only disrupts your poolside enjoyment but also raises concerns about the effectiveness of your chosen repair contractor.
Barefoot Pools recognizes the frustration caused by frequent pool heat pump failures, which can detract from the pleasurable pool experience cherished by Wellington residents. Our skilled technicians possess the expertise to diagnose, address, and prevent various pool heat pump problems, ensuring that your pool remains a dependable source of comfort.
Wellington's inviting climate and natural beauty beckon you to make the most of your pool year-round. However, this enjoyment hinges on the reliability of your pool heat pump. With Barefoot Pools, you can leave behind the frustration of repeated failures and embrace a new era of consistent warmth and relaxation. Don't let subpar repairs dampen your poolside pleasure, rely on our pool heat pump repair service to ensure your pool remains ready to go all year!