Local. Trusted. Family Owned
Top-Rated Pool Renovations
We'll make your pool look like new, guaranteed.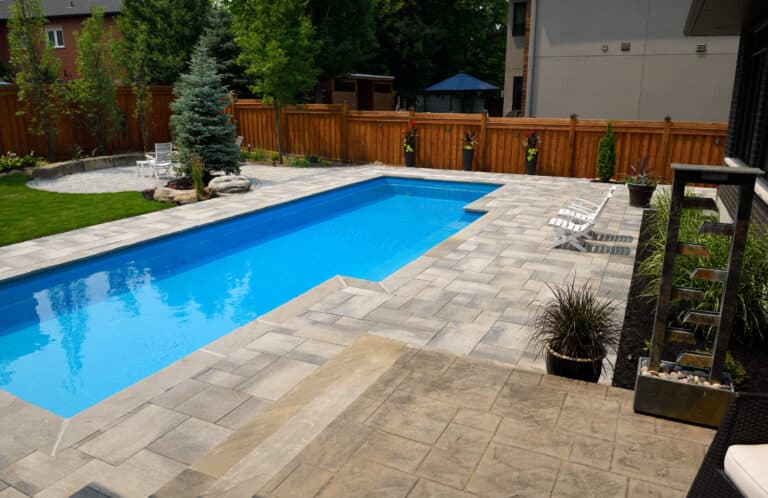 Pool Renovations in Palm Beach, West Palm Beach, Lake Worth & the Surrounding Areas
Pool Renovations You Can Trust
Over time, even the best maintained pools will deteriorate. A once elegant pool can start to look shabby. Pool styles change over time, and the recreational needs of a household may change. A new owner may wish to redo a pool. These and other concerns lead to pool renovation. Pool renovation projects vary. Renovations can include changing the shape of the pool, changing the depth, or even replacing the pool.
Pool Renovations on Aging Pools
An aging pool may have any, or all of a variety of issues. Once vibrant color of tiles and linings may have faded through sun and use. Concrete may degrade to the point of being uncomfortable for swimmers. Nicks and cracks may lead to leaks. Stains and other discolorations will detract for the pool's appeal. Cracked and worn pavers, tiles and other surfaces adjacent to the pool may need replacing, and can be dangerous to walk over. Any pool over about ten years old is likely to have older equipment. New equipment elements such as pumps, cleaning systems, heaters and pool cover systems are better designed, more energy efficient and safer.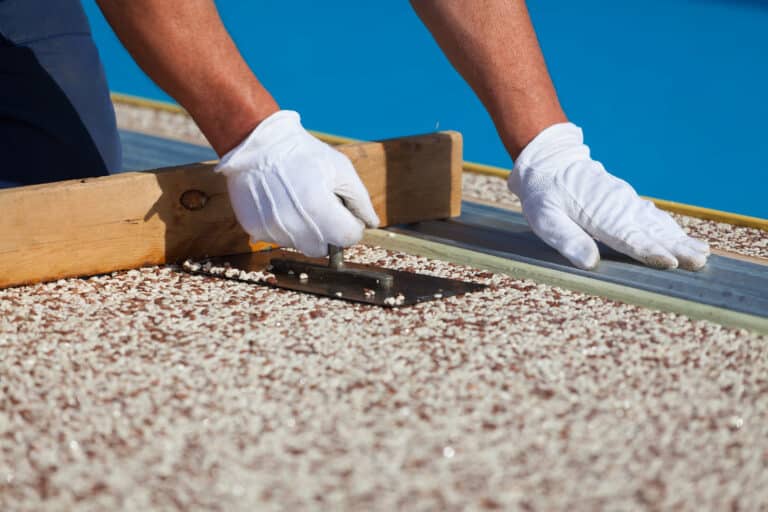 JOIN THE 25,000+ SATISFIED CUSTOMERS!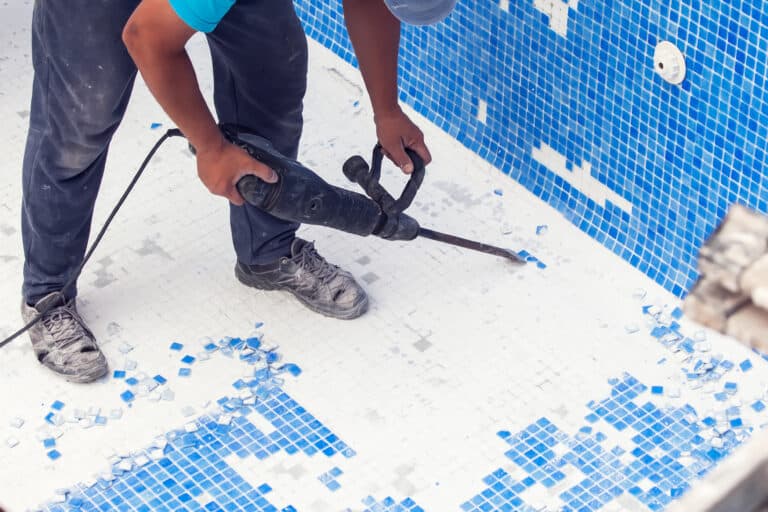 Searching for Expert Pool Renovations Near me?
Barefoot Pools is all you need
Any new equipment is likely to cut down on energy costs and need less maintenance than an aging existing system. Renovation can be expensive, and take some time to complete. Barefoot Pools suggests a consultation with our experts, before any project is set up, to assess your pool's needs and possibilities. Swimming pool styles can change–does anyone remember the kidney-shaped pool? When a residence is remodeled, the overall look will change and can become out of sync with an old pool design. New owners may want to renovate a pool more to their tastes. Renovation can include installation of new elements such as recessed lighting, which can make night swimming safer, and give a pool a dramatic new look. Installing an element of flowing water adds a soothing sound. Adding a tanning ledge, a diving board or a slide can improve a pool's recreational appeal.
Contact Barefoot Pools Today!
Our experts strive to provide the best possible pool maintenance at your home or business.  Reach out to us today to Request a Free Quote, or call us at  (561) 642-7946. We look forward to the opportunity of earning your pool service business!
Here are a few cities we offer our Pool Renovations Services in:
Plus the surrounding areas!