Local. Trusted. Family Owned
Pool Renovations Port St. Lucie, FL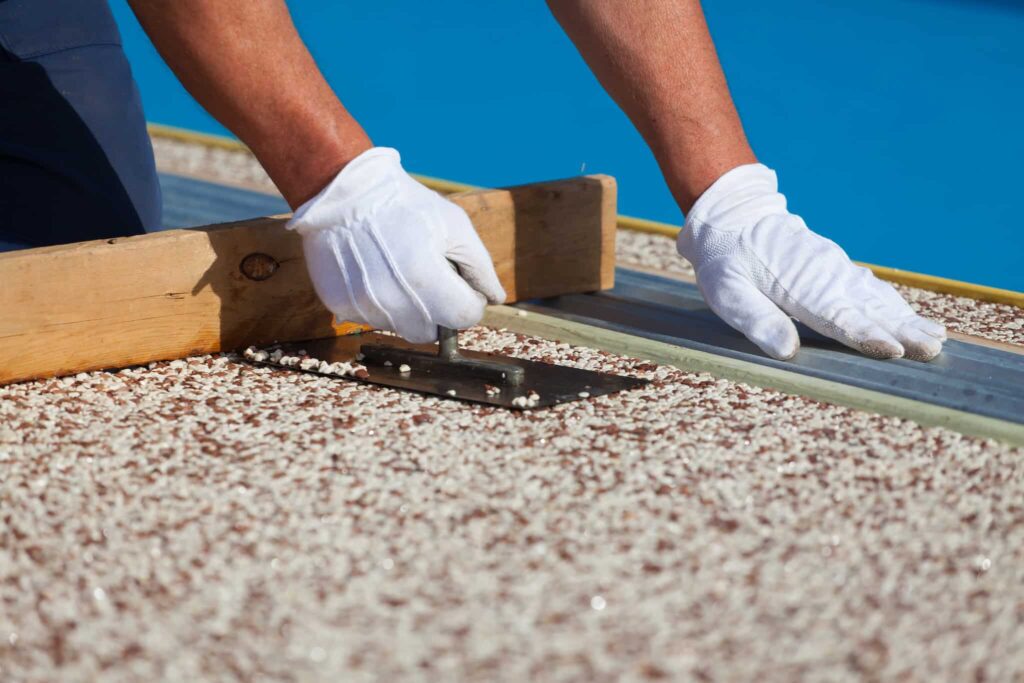 Professional Pool Resurfacing in Port St. Lucie, FL
Barefoot Pools is your #1 Choice
Pools are a significant investment, and over time, they can show signs of wear that diminish their aesthetic and functional appeal. At Barefoot Pools, our expertise in pool renovations in Port St. Lucie, FL ensures that your pool is restored to its original glory. Our process involves a thorough assessment of the current state of the pool, identifying areas that require attention, and implementing solutions that align with industry standards.
Concrete pool resurfacing is one of our specialties. This method offers a durable and long-lasting solution, ensuring that the pool remains in optimal condition for years. Concrete is resistant to common pool issues like algae growth and staining, making it a preferred choice for many homeowners.
Safety is paramount when it comes to pools. A well-resurfaced pool not only enhances its visual appeal but also ensures that potential hazards, such as cracks and uneven surfaces, are addressed. By choosing Barefoot Pools, homeowners are investing in a service that prioritizes both aesthetics and safety.
Looking to Revamp Your Pool with Top-Quality Port St. Lucie Pool Resurfacing Near Me?
Barefoot Pools Has you covered
Trust and reliability are the cornerstones of any service-oriented business. At Barefoot Pools, we have built our reputation on these principles. Our pool renovation service is a reflection of our commitment to excellence and our passion for delivering results that exceed expectations.
Every pool has its unique characteristics and renovation requirements. Our approach is collaborative, involving clients at every step to ensure that their vision and requirements are met. From concrete pool resurfacing to integrating advanced filtration systems, we provide solutions that are both innovative and effective.
Quality is non-negotiable for us. We use only the best materials and techniques in our renovation projects. This not only ensures the longevity of the pool but also enhances its aesthetic appeal. When homeowners think of pool renovations near me, our goal is to be the name that resonates with quality, trust, and excellence.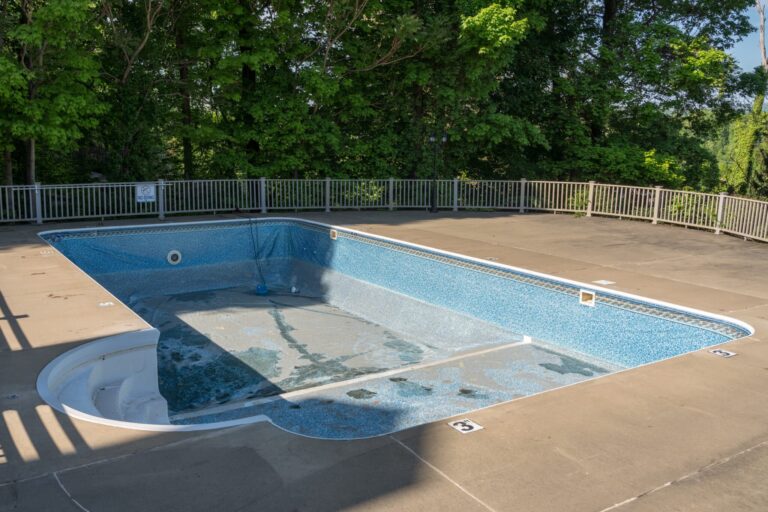 Call for a Free Quote Now!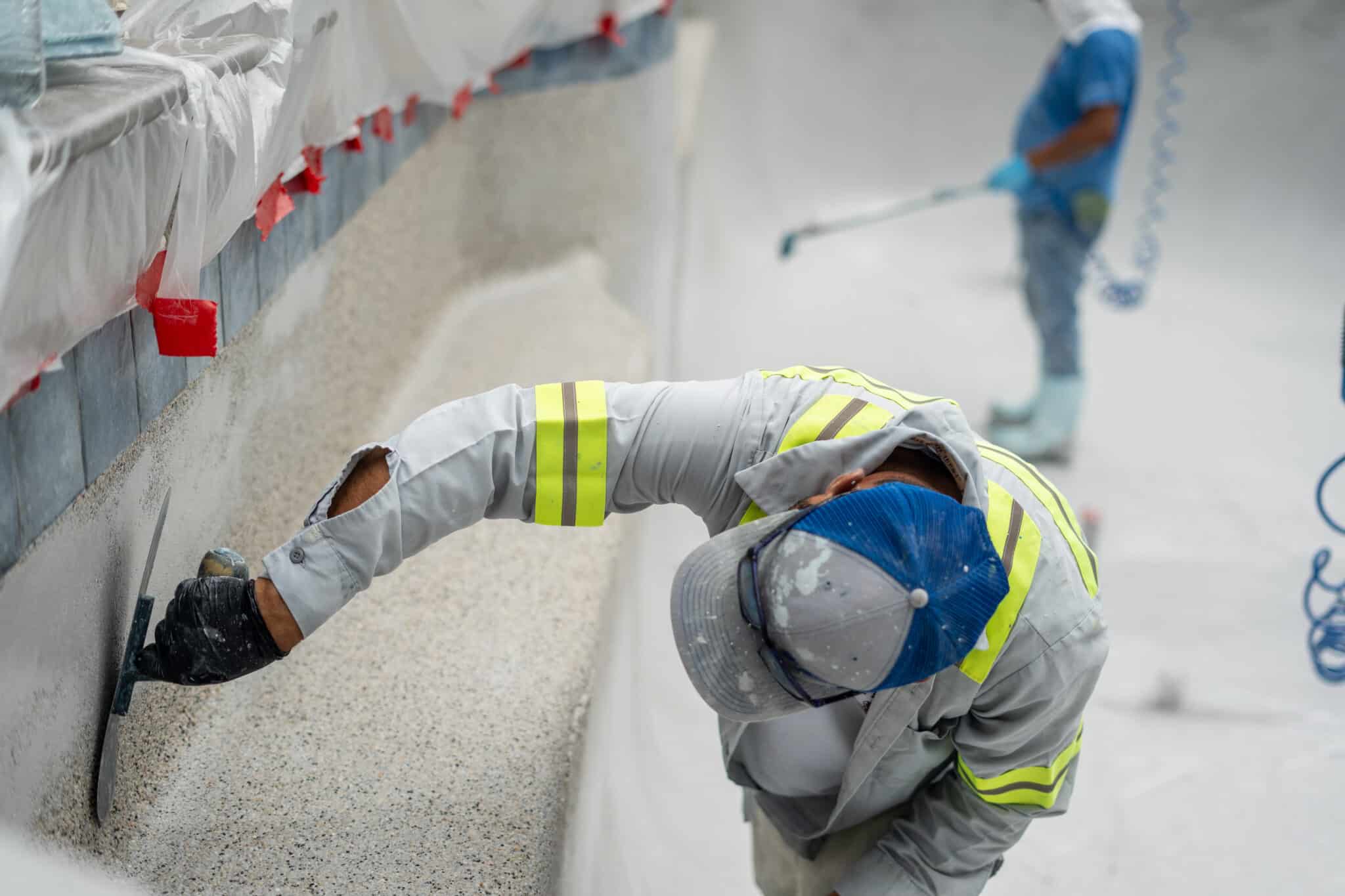 Revitalize Your Pool with Expert Pool Resurfacing in Port St. Lucie, FL
Barefoot Pools Is All you Need
The quest for a reliable pool resurfacing service can be daunting given the myriad of options available. However, Barefoot Pools has established itself as a trusted name in pool renovation services in Port St. Lucie. Our team, with its vast experience and dedication, ensures that each project is executed with precision and professionalism.
Residents of Port St. Lucie often express the need for local services, emphasizing the search for Port St. Lucie pool resurfacing near me. We are proud to cater to this need, offering services that are not only efficient but also conveniently located. Our commitment to the community is unwavering, and we strive to ensure that our neighbors have access to the best pool services.
Beyond just resurfacing, we offer a comprehensive range of services to cater to the diverse needs of pool owners. Whether it's inground pool resurfacing, pool deck renovations, or adding new features, our team is equipped to handle a wide spectrum of pool-related tasks.
Call Today for the Top-Rated Pool Renovation Company in Port St. Lucie, FL!
Barefoot Pools Is All you Need
A pool is more than just a water body; it's a space where memories are made, and moments are cherished. At Barefoot Pools, we understand this sentiment and strive to offer services that transform your pool into a haven of relaxation and enjoyment. As a leading pool renovation company in Port St. Lucie, our track record speaks volumes about our capabilities and commitment.
Our team comprises industry experts who bring a wealth of knowledge and experience to the table. Every project, big or small, is approached with the same level of dedication and professionalism. We ensure that the renovation process is seamless, causing minimal disruption to the homeowners.
Communication is key to the success of any project. We believe in keeping our clients informed at every stage, ensuring transparency, and building trust. For residents of Port St. Lucie seeking top-tier pool renovations and resurfacing, Barefoot Pools stands as a beacon of excellence and reliability.