Local. Trusted. Family Owned
Pool Renovations Stuart, FL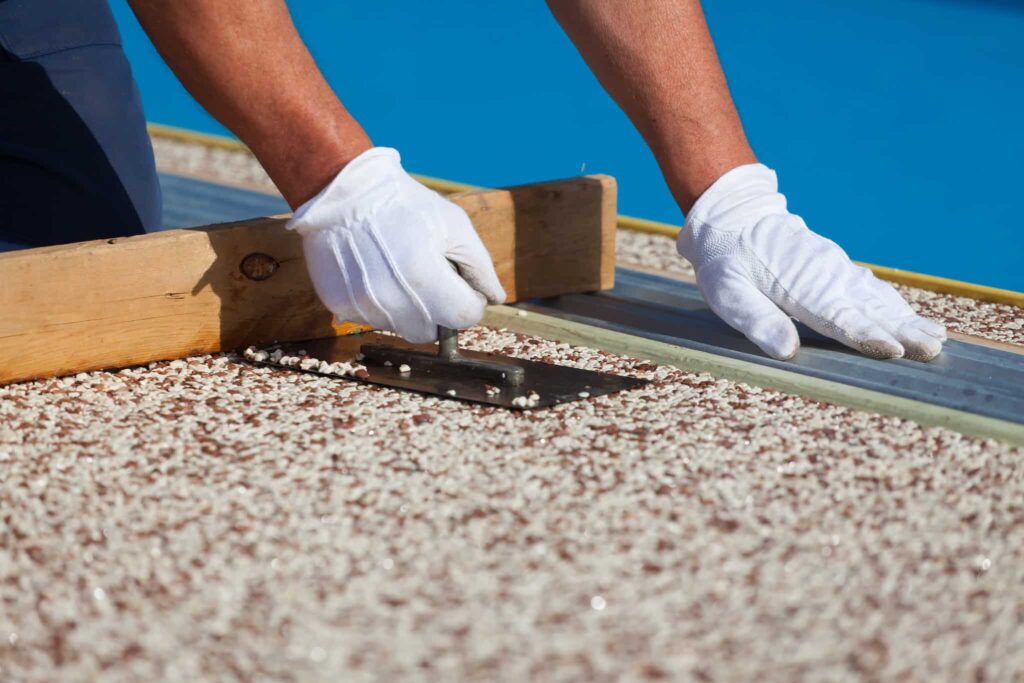 Professional Pool Resurfacing in Stuart, FL
Barefoot Pools is your #1 Choice
Our team at Barefoot Pools is dedicated to providing top-notch pool resurfacing in Stuart, FL. Our skilled professionals have years of experience and are experts in restoring even the most aged pools to their former glory. We understand the importance of maintaining a clean and inviting pool for your family and guests to enjoy. 
That's why we take pride in our work and use only the best quality materials and equipment to ensure that your pool is sparkling like it's brand new. From minor surface repairs to complete renovations, we're here to help you achieve the pool of your dreams. So, if you're in need of pool resurfacing services, look no further. Our team is committed to delivering exceptional results and making your pool the envy of your neighborhood.
Concrete pools, often the backbone of many family memories, aren't immune to the relentless march of time. Sun, fun, and the occasional misadventure can lead to wear, signaling the need for concrete pool resurfacing. With us, it's more than just a service—it's a commitment to revive and rejuvenate your beloved pool, ensuring it remains the centerpiece of many more memories.
Looking to Revamp Your Pool with Top-Quality Stuart Pool Resurfacing Near Me?
Barefoot Pools Has you covered
Are you tired of staring at your old, worn-out pool and are in desperate need of Stuart pool resurfacing near me? If so, then you're in luck because Barefoot Pools offers the most trusted pool resurfacing service in Stuart, FL. Located right in your neighborhood, we specialize in giving your pool the facelift it deserves by providing comprehensive pool restoration services and top-quality materials for resurfacing. 
We are committed to providing our clients with the best possible service and results.  This is why we use the best materials and techniques in all of our renovation projects. Our team of experts is highly skilled and experienced in working with these materials and applying the techniques that ensure optimal results. This not only enhances the aesthetic appeal of the pool but also guarantees its longevity and durability. So, when homeowners in search of "Stuart pool renovations near me" think of us, we want our name to be synonymous with quality, trust, and excellence.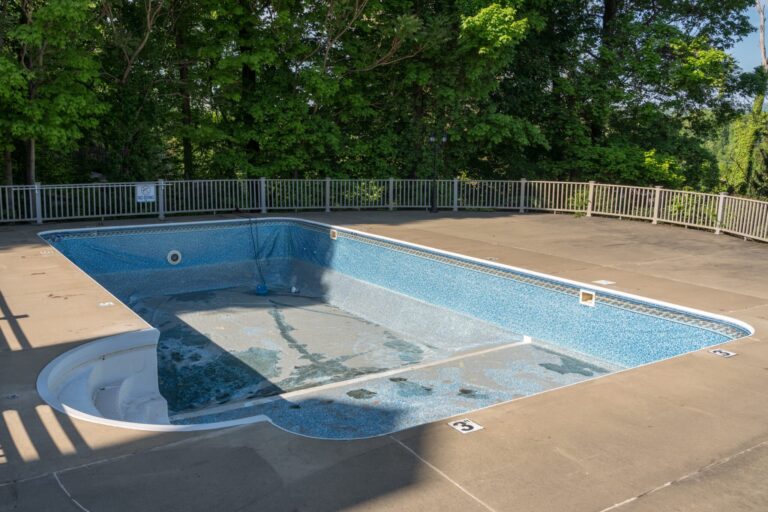 Call for a Free Quote Now!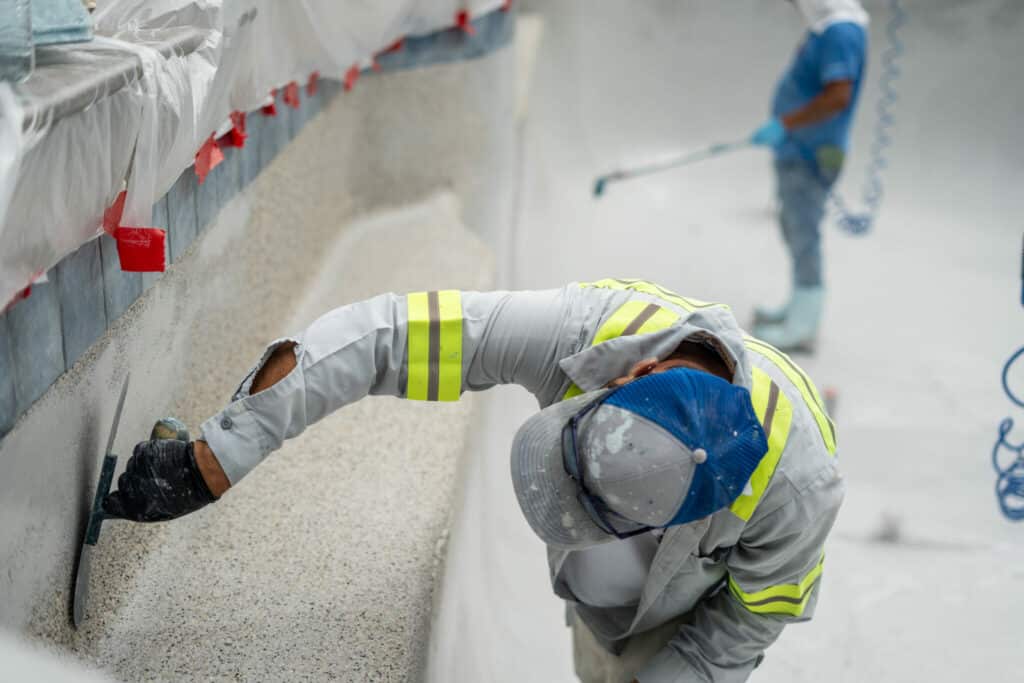 Revitalize Your Pool with Expert Pool Renovations in Stuart, FL
Barefoot Pools Is All you Need
When you decide to undertake pool renovations, there are a plethora of factors to think about: the balance between aesthetics and functionality, the team's experience and qualifications, and the list goes on. For many homeowners in Stuart, FL, the choice was clear – they trust Barefoot Pools for their pool renovation needs. Why? Because we strives to create not just visually pleasing spaces but also ones that enhance the overall appeal and functionality of your pool area. 
When it comes to pool renovations in Stuart, FL our team is dedicated to every detail, from the shade of tiles to grandiose elements like waterfalls. We take pride in bringing your pool dreams to life, no matter how big or small your vision may be. We make it our mission to surpass your expectations and ensure that you can enjoy your renovated pool for years to come.
We also go beyond the traditional resurfacing and offer a comprehensive range of services to cater to the diverse needs of pool owners. Our services include inground pool resurfacing, pool deck renovations, and new feature additions, among many more. From simple repairs to major renovations, we are equipped to handle a wide spectrum of pool-related tasks. We know that every pool owner has unique needs, which is why we create customized solutions to achieve the best results.
Call Today for the Top-Rated Pool Renovation Company in Stuart, FL!
Barefoot Pools Is All you Need
With us, you're not just a customer, but rather a partner in bringing your dream pool to life. So, whether you're looking to resurface, retile, or add additional features to your pool, we're the go-to pool renovation company in Stuart, FL.
At Barefoot Pools, we understand the importance of keeping our clients updated at every stage of the project. We consider transparency and building trust as fundamental aspects of our services. Our commitment to our clients is unwavering, and we ensure that our services cater to all their needs and requirements.
For residents who are searching for top-tier pool resurfacing and renovations in Stuart, FL we are the perfect choice. We listen to our clients' visions for their pool and work together towards achieving it. We believe that a pool should be a never-ending tale of joy, relaxation, and cherished moments. Contact us today and let us help you bring your dream pool to life.
We also proudly offer the following services in Stuart, FL: