Local. Trusted. Family Owned
Pool Renovations West Palm Beach, FL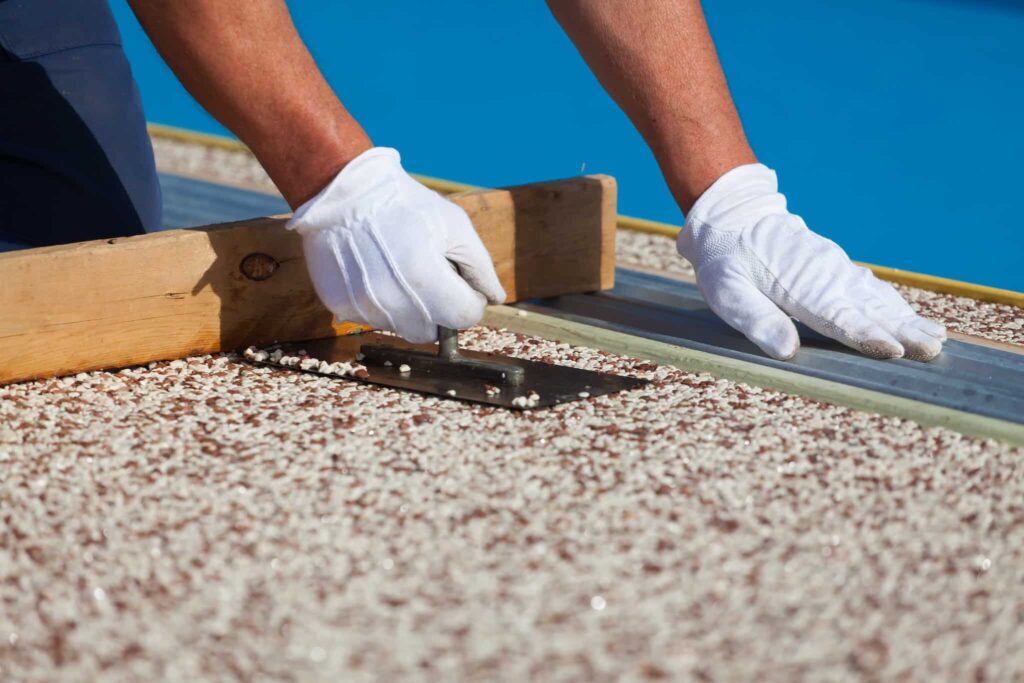 Professional Pool Resurfacing West Palm Beach FL
Barefoot Pools is your #1 Choice
Swimming pools wear with age, and design trends come and go. As such, you may find yourself in need of swimming pool renovations and resurfacing services. This is where Barefoot Pools comes in. We are a well-known pool renovation company in West Palm Beach, FL. We excel in redesigning and updating residential and commercial pools to create a functional and aesthetically dynamic upgrade.
At Barefoot Pools, we possess the knowledge and equipment required to renovate, remodel and restore any problem with an existing swimming pool, regardless of size or condition. We've been resurfacing and renovating pools since our launch over 30 years ago. As such, we've built an unmatched reputation as a leading pool renovations West Palm Beach, FL company.
Once you begin to see signs like leaks in the wall, grimy areas, brown or rust spots, missing waterline tiles, or lifted coping, your pool needs urgent repair or renovation. In this situation, you will have to hire the best provider of pool resurfacing in West Palm Beach FL – and that is none other than Barefoot Pools.
When it comes to 
concrete pool resurfacing
 or remodeling, the options are endless. At Barefoot Pools, we take pride in exceeding our client's expectations by delivering a cost-effective and time-efficient plan that satisfies all their personal preferences. Our 
pool renovation service
includes new tiling, coping, decking, and installation of any new equipment.
Searching for Expert West Palm Beach Pool Resurfacing Near Me?
Barefoot Pools Has you covered
If you're tired of your pool looking dull and aged, our team of resurfacing and renovating professionals is here to help. Our team stays on top of all the latest developments in the industry, so we're well-informed, happy to answer questions, and offer you everything you need. Our team of experts adheres to a strict code of ethics, which includes openness and transparency with customers, delivering fair and affordable prices, and providing high-quality work.
If you hire us for your pool renovations near me, you can trust that you will never be disappointed. Your peace of mind and satisfaction are 100% guaranteed. Before we begin your project, we will discuss in depth with you to streamline and tailor our plan to suit your needs and tastes. We then set out to work by modernizing and revamping your pool interiors.
Our equipment works better and more efficiently than ever before, allowing us to improve the functionality of your pool in less time. If needed, we'll install automation features into the pool system to help you control your pool with much more accuracy. What are you waiting for? Contact us today to schedule an appointment.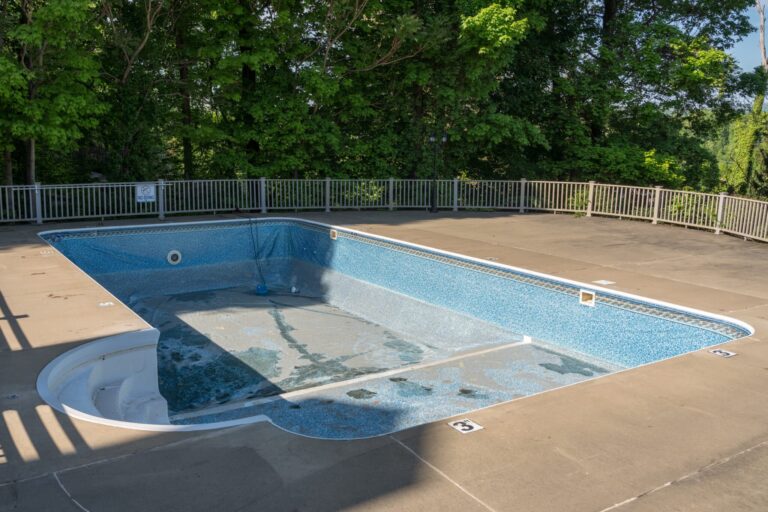 Call for a Free Quote Now!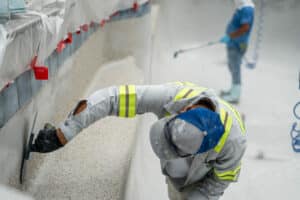 Go-To Pool Renovation Service West Palm Beach, FL Residents Trust
Barefoot Pools Is All you Need
Located along Florida's Atlantic Ocean coast, the city of West Palm Beach offers residents and visitors year-round fun and excitement. The city is home to some of the nation's most enticing waterways, as well as Florida's largest waterfront music festival. From amusement parks and beaches to science centers and museums, there is no end to this city's entertainment and learning opportunities.
If you're searching for a West Palm Beach pool resurfacing near me, then Barefoot Pools is the obvious choice. Many homeowners have made news with their outdoor patios and swimming pool designs, and we're here to help bring your dreams to life.
Call Today for the Top-Rated Pool Renovation Company in West Palm Beach, FL!
Barefoot Pools Is All you Need
At Barefoot Pools, we tailor our services to meet your needs and ensure your pool remains clean, safe, and inviting. We will help restore and revamp your swimming pool. If you have any questions about any of our services, you can easily reach out to us via call or email. You can contact us now to get started right away. We look forward to working with you.