Local. Trusted. Family Owned
Pool Heater Installation and Repairs West Palm Beach, FL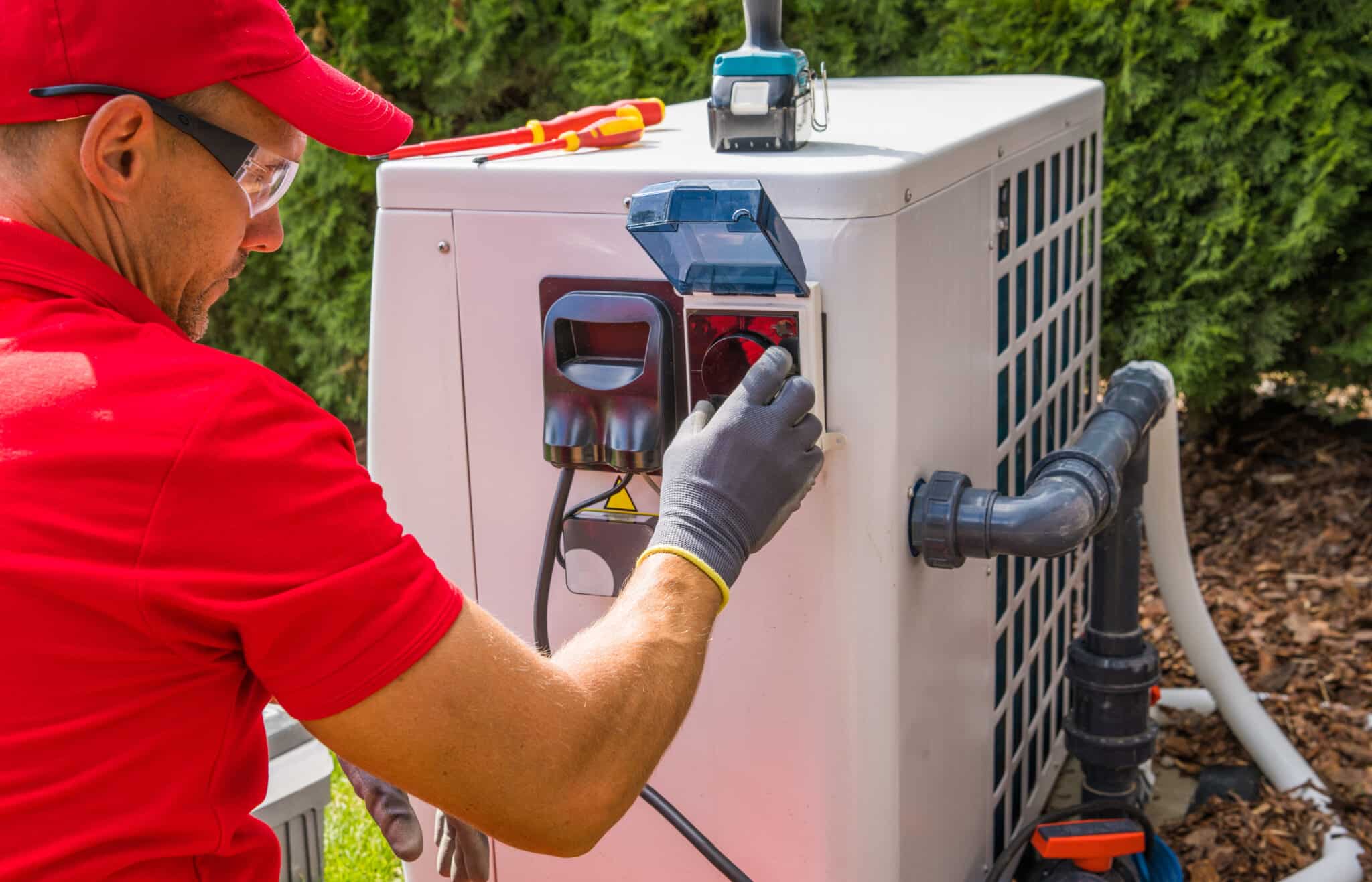 Swim All Year Long: Premier Pool Heater Repair in West Palm Beach, FL
Barefoot Pools is your #1 Choice
Experience the sheer joy of enjoying your pool, regardless of the season, in the captivating setting of West Palm Beach, FL. Our premier pool heater repair service at Barefoot Pools ensures that your existing heater operates flawlessly, providing a haven of warmth for year-round swims. Our skilled technicians possess the expertise to diagnose and resolve an array of pool heater issues, ensuring your pool remains comfortably inviting.
West Palm Beach's mild climate and stunning surroundings make it an ideal destination for homeowners seeking to maximize their pool usage. With our dedication to excellence in swimming pool heater repair, you can relish the pleasure of a warm pool throughout the changing seasons. Say goodbye to the inconvenience of a malfunctioning heater, with Barefoot Pools, your pool's comfort is our top priority.
Dive into Comfort with Expert Pool Heater Installation in West Palm Beach, FL!
Barefoot Pools Has you covered
Picture the pleasure of immersing yourself in your pool's welcoming waters, enveloped in gentle warmth that transforms every swim into an indulgent experience. At Barefoot Pools, our seasoned experts excel in pool heater installation, ensuring your pool's temperature is perfectly aligned with your preferences. Whether you're seeking a cozy evening dip as the sun sets or a refreshing morning swim as the city awakens, our technicians can install a pool heater that caters to your desires.
With each meticulously executed installation, we ensure that your pool heater becomes an integral part of your poolscape. Our experts meticulously consider every aspect, from the positioning of the heater to its seamless integration with your existing pool system. The outcome is a seamless marriage between cutting-edge technology and the natural beauty of your backyard retreat.
Whether you wish to extend the joy of your swims into the cooler months or seek to enhance your pool experience year-round, our pool heater installation service beckons you into a world of unparalleled comfort and luxury. Let us transform your pool into a haven of relaxation, where you can immerse yourself in warmth, tranquility, and the epitome of poolside grandeur.
Call for a Free Quote Now!
Find Your Perfect Pool Heater: West Palm Beach Pool Heater Near Me
Barefoot Pools Is All you Need
Choosing the right pool heater can redefine your entire swimming routine. Our convenient pool heater installation near me service ensures expert assistance at your doorstep in West Palm Beach. Taking into consideration factors such as your pool's dimensions, your budget, and your heating preferences, we recommend the ideal pool heater tailored to your unique needs. Our ultimate mission is to provide unbeatable comfort and satisfaction, all year round.
Make a Splash with Reliable Pool Heat Pump Repair in West Palm Beach!
Barefoot Pools Is All you Need
In the sun-kissed paradise of West Palm Beach, FL, where poolside living is a way of life, ensuring your pool's optimal functionality is paramount. At Barefoot Pools, we recognize the significance of a well-maintained pool heat pump to provide consistent warmth for your swims. Our specialized pool heat pump repair service is designed to address any issues that may arise, ensuring your pool remains a source of year-round enjoyment.
West Palm Beach's inviting climate and picturesque surroundings make it a hotspot for those who appreciate outdoor living. A fully functional pool heat pump is the key to unlocking the true potential of your pool, offering energy-efficient and reliable warmth. Our skilled technicians possess the expertise to diagnose and address any heat pump-related concerns promptly. Whether it's inadequate heating, irregular performance, or any other issue, we are equipped to restore your pool's temperature to perfection.
Don't let a malfunctioning pool heat pump dampen your enjoyment of this beautiful city's outdoor lifestyle. Our dedicated pool heat pump repair service guarantees that your pool remains a comfortable oasis, allowing you to dive in and savor the soothing waters throughout every season. With Barefoot Pools, your pool heat pump is in capable hands, ensuring your pool remains a haven of relaxation and recreation in West Palm Beach's inviting ambiance. If you have any questions about our pool heater repair or installations, or any one of our other amazing services for your backyard pool, give us a call today to speak with one of our friendly staff! We can help you schedule an appointment and get back to enjoying your pool as soon as possible.