Local. Trusted. Family Owned
Pool Renovations Wellington, FL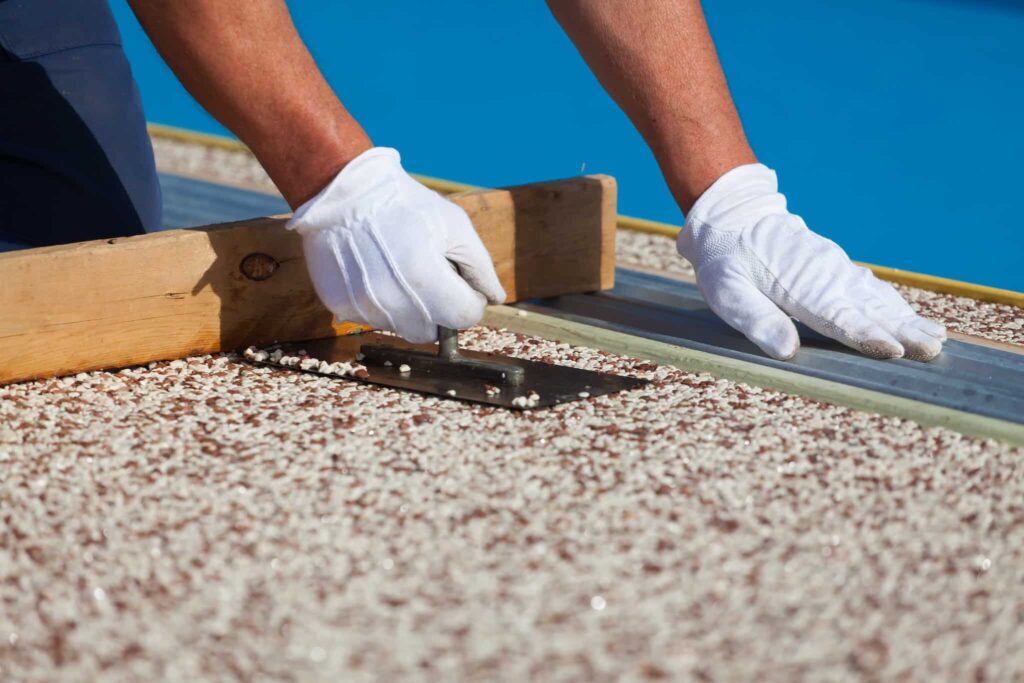 Professional Pool Resurfacing Wellington FL
Barefoot Pools is your #1 Choice
Owning a pool in Wellington offers homeowners and business owners the luxury of enjoying the beautiful Florida weather while relaxing in a straightforward splash. However, if your pool is starting to deteriorate and look outdated, it may not be as inviting. Barefoot Pools is here to offer you a comprehensive transformation to your swimming pools. Our experts are highly trained to turn your existing pool into your exclusive and appealing outdoor oasis.
Having existed for over 30 years, we have seen many changes in the swimming pool renovations industry and strive to bring those improvements to our clients. We are well-versed and professional in various routine pool renovations in Wellington FL. As a renowned pool renovation company in Wellington, we use the most innovative technology and efficient techniques to resurface your pool or remodel it entirely.
Our professional concrete pool resurfacing process includes drainage, cleaning, coating, priming, finishing, drying, and refilling the pool. Once finished, your pool will begin to shine and sparkle like never before. Our products come with a manufacturer warranty, and we make sure to keep to local government guidelines while working.
In addition to our pool resurfacing service, we also provide pool renovation service. These services may include adding a jacuzzi spa, installing new tiles, and installing new equipment like LED lighting, travertine decking, salt chlorination systems, heat pumps, and many more.
Searching for Expert Wellington Pool Resurfacing Near Me?
Barefoot Pools Has you covered
Pool resurfacing in Wellington FL is the best way to enjoy your swimming pool without starting from scratch, making it a more cost-effective solution. At Barefoot Pools, we work with you to discover what you want from your pool area and bring it to life. Our state-of-the-art products will give your pool a new look and feel, which will help you enjoy it all year round and increase the value of your property.
With a 25,000+ customer base, you can be very confident that your pool is in good hands. Our experts work diligently to create our clients' dream retreats. Whether you want to renovate your pool or restore it to its original condition, we are the professionals you need to call. Our team has got you covered in every aspect of pool resurfacing and renovations.
Do you want a pool that makes your property the envy of the neighborhood? Then Barefoot Pools is the builder of choice. During our free consultations, we go above and beyond to craft a budget-friendly, time-efficient plan that satisfies all your pool design aspirations. Don't delay any longer, and give us a call today.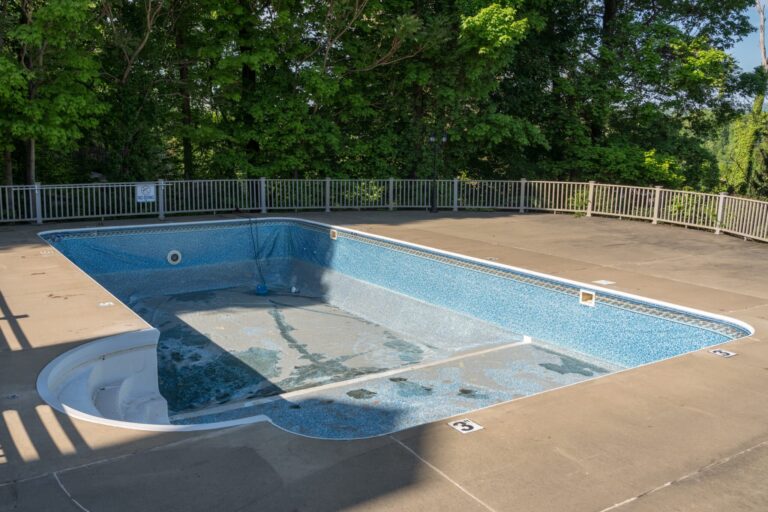 Call for a Free Quote Now!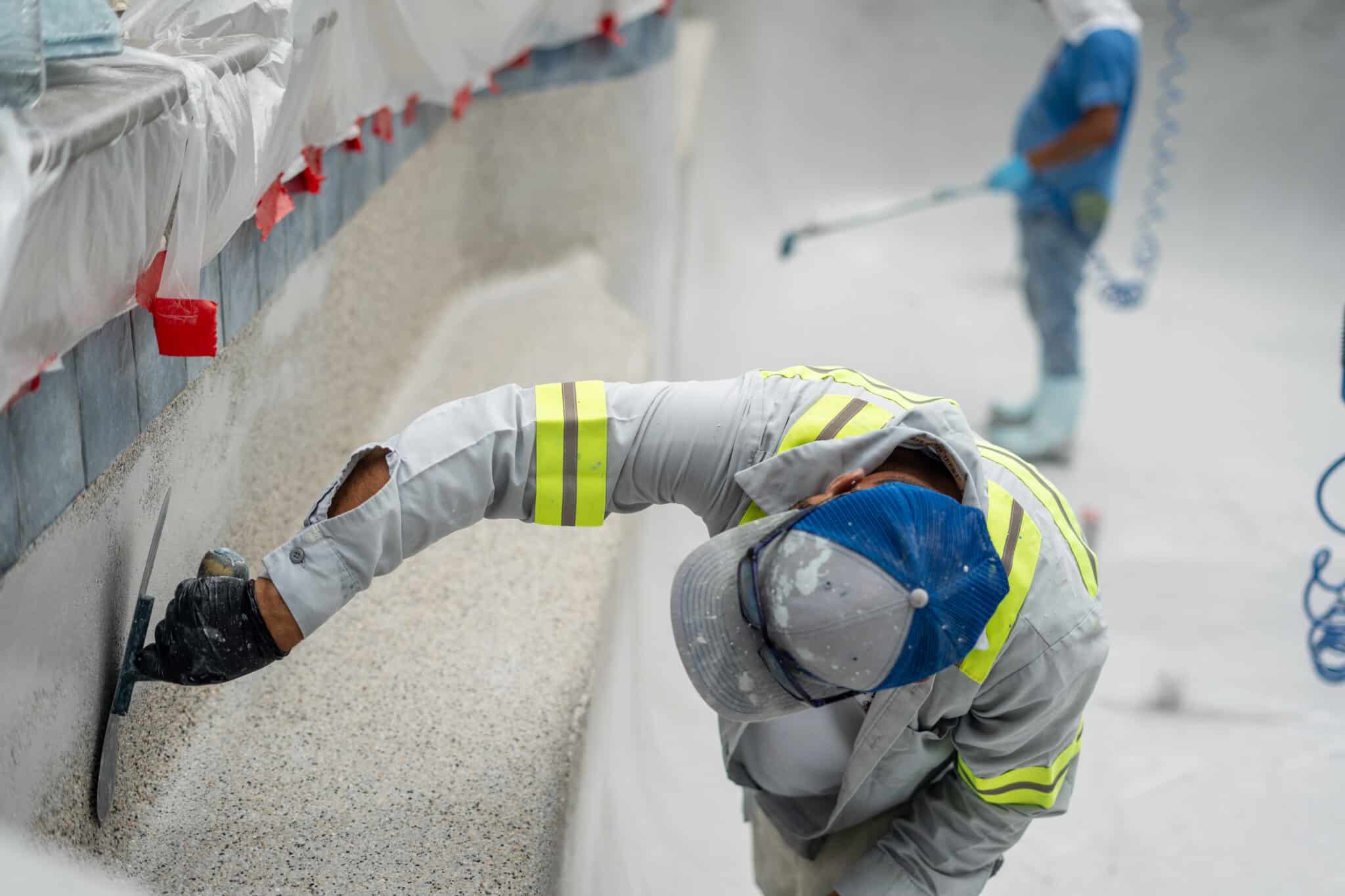 Go-To Pool Renovation Service Wellington, FL Residents Trust
Barefoot Pools Is All you Need
It's no wonder why so many people are choosing to make Wellington their home, with its excellent education system, thriving industrial life, and numerous recreational opportunities. This Florida town is sometimes called the "Equestrian Capital of the World" due to its array of equestrian events, including the 12-week Winter Equestrian Festival every year.
Formerly a small town consisting mainly of swampland, Wellington has gradually evolved from being a rural area to becoming an incredible suburb. Not surprisingly, many homes and businesses feature swimming pools. The pool renovating company of choice for most residents is Barefoot Pools, as we've built a reputation over the years with the community. If you hire our team for your Wellington pool resurfacing near me, you can trust that we will get the job done right the first time.
Call Today for the Top-Rated Pool Renovation Company in Wellington, FL!
Barefoot Pools Is All you Need
Are you in search of the premier pool renovations near me? Then give Barefoot Pools a quick call. We are here to relieve you of the stress of worrying about your pool structure. We are also constantly upgrading the quality of our services to set and exceed industry standards. Contact us to schedule an in-home pool inspection with us today.