Local. Trusted. Family Owned
We are located at 7540 S Military Trail, Lake Worth come visit us for all your pool  supply needs
Pool Supply Store in Palm Beach, West Palm Beach, Lake Worth & the Surrounding Areas
Barefoot Pools has got you covered
Barefoot Pools has everything you will ever need for your pool, whether your pool is in ground or above ground, whether it is small or large. If you need something, see us first. We know pools and we know the Florida lifestyle. We not only have a full range of pool equipment, we have parts for any of your equipment, and we know how to install any part.
In Florida's heat and humidity, your pool needs periodic cleaning, and we have the equipment that makes cleaning easier, if not quite fun. Barefoot Pools has chlorine, algaecides and other pool chemicals. We have pool poles, vacuum hoses and skimmers. To keep your pool in perfect condition, we have the most up to date equipment including filters, pool pumps, and pool heaters.
JOIN THE 25,000+ SATISFIED CUSTOMERS!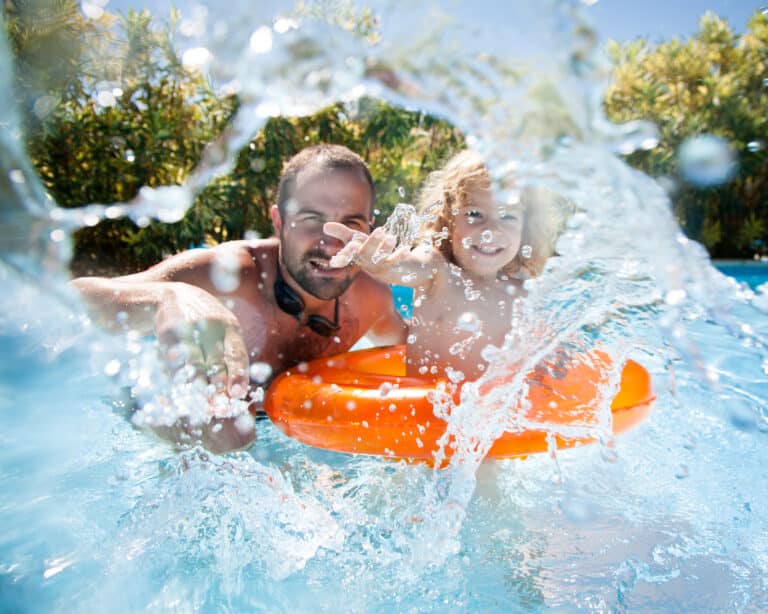 Searching for Supply Store Near me?
Barefoot Pools is all you need
You want your pool to be safe. We have pool alarms, safety signs and rescue equipment. To keep unwanted guests out, we have fencing.
We have pool liners for in-ground and above-ground pools, which prevent leaks. You may want to invest in a pool cover. Covers prevent debris from falling into your pool, keeping it cleaner. Covers can retain heat, saving energy, and cutting evaporation. Barefoot Pools has covers and reels that can quickly cover a pool in advance of a storm.
You have to get in and out of your pool, and we have ladders and stairs for that. If you want a grander entrance into your pool, we have diving boards and slides. You want your pool to be fun. We have a full range of floats, exercise equipment, sports equipment, inflatables and other recreational items for children and for adults.
Barefoot Pools is your complete pool supply store. We are the pool store for every budget and every kind of pool. Come and visit our store and completely supply your pool needs.